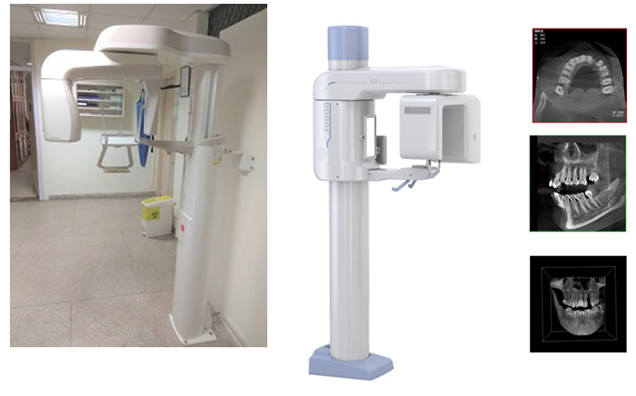 Dental Radiology
Pre and post-treatment records of all our patients are maintained for any future reference. We also ensure strict confidentiality of any of your information entrusted to us.

Dental Cone Beam CT. Dental cone beam computed tomography (CT) is a special type of x-ray equipment used when regular dental or facial x-rays are not sufficient. Your doctor may use this technology to produce three dimensional (3-D) images of your teeth, soft tissues, nerve pathways and bone in a single scan The American Dental Association (ADA) and the FDA recommend that clinicians perform dental X-ray examinations, including dental CBCT, only when necessary for the diagnosis or treatment of disease. The clinical benefit of a medically appropriate X-ray imaging exam outweighs the small radiation risk.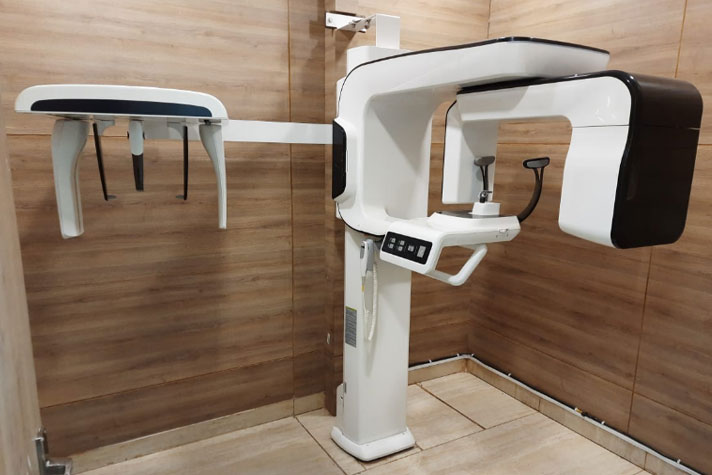 Dental Radiology
Digital Radiology
Digital OPG
Lateral Cephalogram
CBCT

ANY Radian Risk?
At the low doses of radiation a CT scan uses, your risk of developing cancer from it is so small that it can't be reliably measured. Because of the possibility of an increased risk, however, the American College of Radiology advises that no imaging exam be done unless there is a clear medical benefit.

What Is CBCT
Cone beam computed tomography (or CBCT, also referred to as C-arm CT, cone beam volume CT, or flat panel CT) is a medical imaging technique consisting of X-ray computed tomography where the X-rays are divergent, forming a cone.

How Long Does a CBCT Scan Take?
The actual CBCT scan takes approximately 20 seconds. The total appointment time (including registration, positioning, scanning, reconstruction, and scan verification) is less than an hour. We ask that you arrive 30 minutes prior to your appointment to complete the patient registration process.

How Much Radiation In a Dental Cone Beam CT Scan?
Median of published effective dose for digital dental panoramic radiography = 14 µSv. We can assume that an average radiation dose for a cone-beam CT of the jaws taken for implant purposes is approximately 130 µSv.

What is a CBCT scan used for?
A computed tomography (CT or CAT) scan allows doctors to see inside your body. It uses a combination of X-rays and a computer to create pictures of your organs, bones, and other tissues. It shows more detail than a regular X-ray.

How much does a CBCT scan cost?
The cost of CBCT scans vary as the cost of the machines that produce these scans also vary widely. From the author's experience, the price of a CBCT scan are often in the range of Rs. 2500 to Rs. 5000 depending on where it is being taken, with what machine, and what setting are used.